What can an incinerator
do for you ?
An incinerator can help you dispose biomedical, hazardous, animal, vegetable and other types of waste materials. It is one of the most preferred methods of waste disposal in the world today.
How do I know what kind
of incinerator to select?
Incinerator selection can be done based on the following:
a. Type and quantity of waste being generated per day.
b. Duration that machine will be operated in a day.
c. Fuel to be used.
d. Whether any special loading or de-ashing systems are required.
e. Whether any space restrictions exist.
f. Emission norms to be complied with.
g. Any other specific requirements such as mode of operation, electric supply etc.
Will installing an incinerator solve all my waste disposal problems?
The answer to this is a very simple 'NO'. The incinerator can only be part of a comprehensive waste management system, of which it is a large component. It can be used for most waste types barring a few exceptions.
How do I know which incinerator to select?
Selection of an incinerator design and company must be made based on past experience, service back-up, reputation of the manufacturer and availability of spares and quality control measures adopted during production.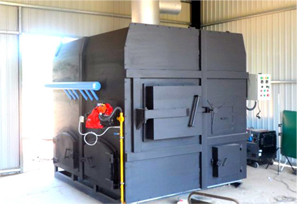 Do I need to be highly qualified to operate?
No, simple training from the supplier will help your operator to operate the incinerator. However, the content of the training programme is critical and some basic aptitude from the operator is needed. Check if the supplier himself has any experience in operation and maintenance of incinerators.